Hello! We've got a few updates to Quad that I wanted to share with you. Expect some more features, updates, and bug fixes over the next month!
NETWORK
-- We've seen people begin to meet each other across schools – how awesome!! We've added your school logo to your profile so that you can see which school your peers attend.

DISCOVERY -- To make it easier to find peers both at your respective school and at a different school, we've created a user search tool. It's our first search tool so please feel free to provide some feedback to make it even more useful for you!



COURSE PLANNER ENHANCEMENTS – We've made some small changes to the course planning tool to make it even easier for you to use and increase the accuracy of your two-year plan.
Course waivers completed by your advisor
i. You might see the red warning that your pre-requisites were not fulfilled/completed. Your advisor now has the ability to waive any course requirements that you may have fulfilled with an exam. You can also now see a total of credits planned per term!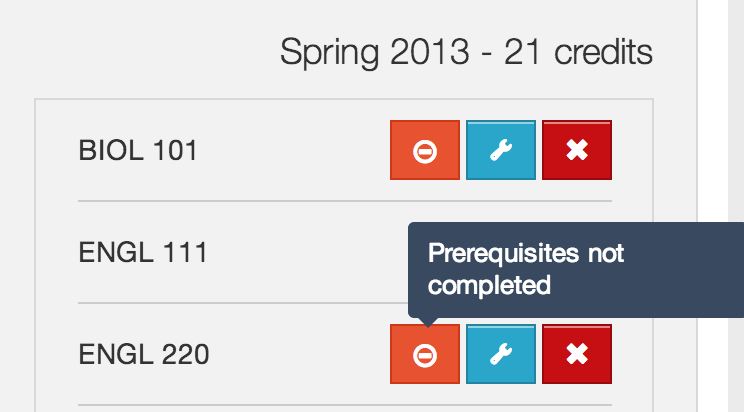 ii. The red warning will turn green indicating that your course plan is OK once your advisor waives any course pre-requisites.
Allow users to remove a course from the "planner" from the selection area.